Qualitydoor.com Has the Norton 5845 Low Energy Operators You Need in stock ready to ship.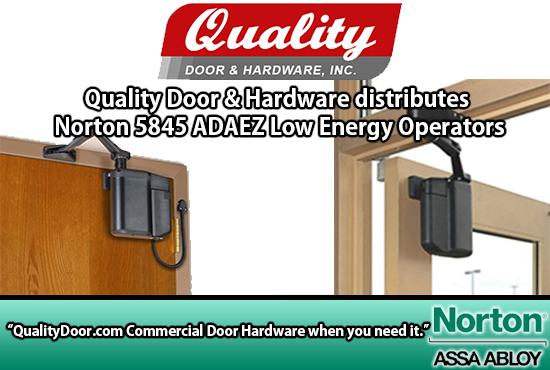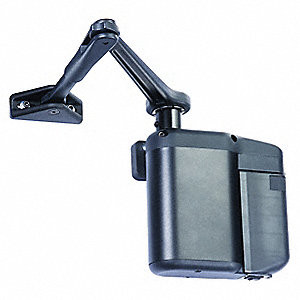 Qualitydoor.com stocks an assortment of Norton products such as the 8501 and 7500 Norton closers. But we now also stock the Norton 5845 ADAEZ Low Energy Operator. Norton 5845 ADAEZ is one of the world's only regenerative power door operators. Norton 5845's certifications, ANSI/BHMA A156.19 certified, certified by GreenCircle to reduce energy consumption by as much as 100 percent versus other competitive operators and ADA compliant, makes it the ideal door operator for commercial buildings, offices, medical centers, psychiatric centers, health facilities and other mixed-purpose facilities that require a handicap operating door. Norton 5845 ADAEZ has Regenerative Power System charges an onboard battery pack that eliminates the need to run electrical wire to the unit. When used in automatic mode 25% of the time or less, the 5845 ADAEZ will self-generate enough power to charge the battery pack for up to 12 years. Quality Door & Hardware offers two models of the Norton 5845, the 
Norton ADAEZ 5845xNPB
 (Vertical Button) and the 
Norton ADAEZ 5845xSQPB
 (Square button), and both are available in two finishes: Aluminum and Black. For more specifications and pricing of the Norton 5845 Low Energy Operators, please go to QualityDoor.com or contact our Hardware Experts at 1-800-992-3667. or contact sales@qualitydoor.com For a video on installation of the Norton 54845 ADAEZ Series, click 
HERE
.